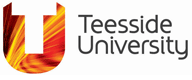 BEng (Hons) Civil Engineering with Disaster Management modules
Other modules on this course
Year 1 core modules
Year 2 core modules
Final-year core modules
Non-credit bearing optional modules
You may select one or more of these modules.
Modules offered may vary.
This module provides you with the opportunity to work in an interdisciplinary team in order to solve a complex employer relevant problem. You gain an understanding of your knowledge and limitations, and the importance of bringing in and working with people with a different knowledge base and skill set. Working in an interdisciplinary team enables you to successfully resolve problems which otherwise would not have been possible within a single disciplinary team.
You develop a consolidated set of employability skills in project management, presentation of work, research and commercial awareness in order to support complex problem solving in a technical context, and enhance your awareness of professional issues such as health, safety, environment and ethics in the workplace.