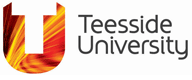 BEng (Hons) Civil Engineering with Disaster Management modules
Other modules on this course
Year 1 core modules
Year 2 core modules
Final-year core modules
Non-credit bearing optional modules
You may select one or more of these modules.
Modules offered may vary.
Through this module, you gain a knowledge and understanding of how domestic dwellings and low-rise structures are constructed and project managed, including consideration of the materials used and modern construction strategies and techniques.

Typical module content includes site considerations and ground hazards, construction methods and components including foundations, walls, floors, roofs, windows, services and drainage, and system building, common housing defects and repair, properties of key materials - brickwork, concrete, steel and timber, and practical laboratory sessions that support material knowledge.