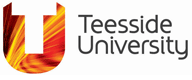 BEng (Hons) Civil Engineering with Disaster Management modules
Other modules on this course
Year 1 core modules
Year 2 core modules
Final-year core modules
Non-credit bearing optional modules
You may select one or more of these modules.
Modules offered may vary.
The focus of this module is on the health impacts of today's environment. It provides you with a grounding in the key environmental health stressors in the following areas: food safety, housing, environmental protection, health & safety and sustainable living, together with the application of relevant legislation.

You explore these key areas of environmental health from a local, national, european and global perspective.

Keynote lectures provide the base knowledge and understanding of the issues related to environmental health. Seminar and tutorial work complement the keynote lectures to assist you in developing your critical understanding of the complex nature of key environmental health stressors.