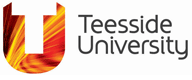 BEng (Hons) Civil Engineering with Disaster Management modules
Other modules on this course
Year 1 core modules
Year 2 core modules
Final-year core modules
Non-credit bearing optional modules
You may select one or more of these modules.
Modules offered may vary.
You will study the underpinning science, theory and practical assessment of a range of fire phenomena, fuel and air explosions and condensed explosives. You will learn to critically evaluate the performance of various condensed explosives, developing explosions and modelling the growth and decay of fires.