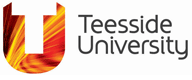 BEng (Hons) Civil Engineering with Disaster Management modules
Other modules on this course
Year 1 core modules
Year 2 core modules
Final-year core modules
Non-credit bearing optional modules
You may select one or more of these modules.
Modules offered may vary.
This module develops your ability to use the knowledge and skills that you have developed at work and/or on the course to complete a realistic work project. It aims to integrate the skills and knowledge developed in other modules within a major piece of work that reflects the type of performance expected of a higher technician at work.