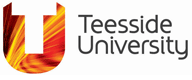 BEng Tech (Hons) Electrical and Electronic Engineering (Top-up) modules
Other modules on this course
Year 1 core modules
and one optional module
Modules offered may vary.
To extend the depth of your understanding of analogue electronics, especially in the context of integrated circuits, this module covers the interaction of circuit segments (loading), temperature dependence and device variability, and how to robustly design around these problems.

You use the 'library' of common configurations to build larger circuits and to see how integration and component matching facilitates complex general and application-specific circuits, with examples drawn from the variety of analogue devices currently available.

Laboratories enable you to perform analysis, simulation and synthesis of relevant circuit configurations, both using components on Breadboard and by simulation in SPICE.