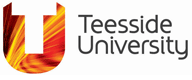 HNC Instrumentation and Control Engineering by Flexible open learning modules
Other modules on this course
Core modules
Optional modules
Combinational and Sequential Logic
Digital and Analogue Devices and Circuits
Electromagnetic Compatibility
Engineering Applications
Microprocessor Systems
Operational Amplifiers
Programmable Logic Controllers
Modules offered may vary.
This module is concerned with modern techniques of detecting variables in industrial processes. The aim of these techniques is to ensure that the measurement, or sampled quantity, is representative of the measureand.

The module also aims to develop an understanding of modern measurement principles and recognition of how these concepts are applied in the design of commercial instruments for the measurement of both analytical and chemical composition variables.