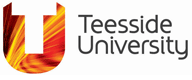 HND Mechanical Engineering by Flexible open learning modules
Other modules on this course
Core modules
Optional modules
Engineering Applications
Mechatronic Systems Principles
Plant Services
Programmable Logic Controllers
Modules offered may vary.
This module covers the fundamentals of contemporary Safety Engineering as applied to industrial processes. It consists of an introduction to the terminology, the nature and treatment of hazards, hazard analysis, risk assessment, emergency procedures and the application of protective measures associated with various hazards.

The main aims of the module are to provide a firm foundation for work in Safety Engineering and to act a basis for more advanced studies of safety practices.

Students will be provided with a learning pack where core subjects are presented in sequenced lessons that include self assessment questions with solutions to aid developmental learning. Module assessment comprises a formative element and a summative element. The formative assessment comprises a series of self assessment questions and answers at the end of each lesson. Feedback is also given to the students through email or by telephone. The summative assessment involves a single in course assessment comprising several elements.