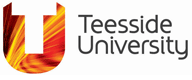 HND Mechanical Engineering by Flexible open learning modules
Other modules on this course
Core modules
Optional modules
Engineering Applications
Mechatronic Systems Principles
Plant Services
Programmable Logic Controllers
Modules offered may vary.
This module develops your knowledge and understanding of the functions, structures and inter-relationships of an engineering business. It enables you to develop and apply the skills of costing, financial planning and control associated with engineered products or services.

The module also teaches you to appreciate the development of the fundamental concepts of project planning and scheduling that can be applied within an engineering organisation.