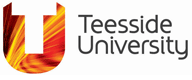 HND Mechanical Engineering by Flexible open learning modules
Other modules on this course
Core modules
Optional modules
Engineering Applications
Mechatronic Systems Principles
Plant Services
Programmable Logic Controllers
Modules offered may vary.
The aim of this module is to investigate a number of major scientific principles which underpin the design and operation of engineering systems.

It is a broad-based unit, covering both mechanical and electrical principles. Its intention is to give you an overview which will provide you with the basis for further study in specialist areas of engineering.