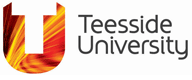 BEng (Hons) Electrical and Electronic Engineering – Extended modules
Other modules on this course
Year 1 core modules
Year 2 core modules
Year 3 core modules
Final-year core modules
Non-credit bearing optional modules
You may select one or more of these modules.
Modules offered may vary.
This module provides you with an introduction to the basic principles of the design and analysis of modern digital communication systems. Topics include digital modulations, source coding, channel coding, baseband and pass band modulation techniques, receiver design, channel equalization, digital telephone modems, compact discs, and digital wireless communication systems. Concepts are illustrated by a sequence of MATLAB exercises.