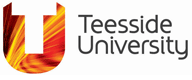 BEng (Hons) Electrical and Electronic Engineering – Extended modules
Other modules on this course
Year 1 core modules
Year 2 core modules
Year 3 core modules
Final-year core modules
Non-credit bearing optional modules
You may select one or more of these modules.
Modules offered may vary.
This module introduces you to the mathematical notation and techniques relevant to studying engineering at undergraduate level. The emphasis is on developing the skills that will enable you to analyse and solve engineering problems. You cover the concept of a function, logarithm and exponential functions, straight-lines and curves, elementary differential and integral calculus.