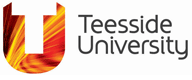 BEng (Hons) Civil Engineering – Extended modules
Other modules on this course
Year 1 core modules
Year 2 core modules
Year 3 core modules
Final-year core modules
Non-credit bearing optional modules
You may select one or more of these modules.
Modules offered may vary.
You learn how to prepare for situations you are likely to face in your future career, including:
• Demanding technical interviews in which your subject knowledge and ability to "sell yourself" is tested
• Scenarios requiring difficult ethical judgments
• Tasks or problems for which you do not possess all the necessary knowledge at the start

You enhance your knowledge and understanding of your subject and learn to deal with similar situations effectively in the future.