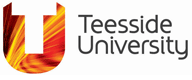 BEng (Hons) Civil Engineering – Extended modules
Other modules on this course
Year 1 core modules
Year 2 core modules
Year 3 core modules
Final-year core modules
Non-credit bearing optional modules
You may select one or more of these modules.
Modules offered may vary.
Through this module, you develop your communication skills, the application of information technology for engineering purposes, and safe laboratory working skills in the context of a variety of engineering applications. This prepares you for progressing to study engineering honours degree courses, and helps you choose which engineering course you may wish to pursue.