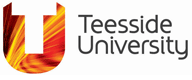 BEng (Hons) Civil Engineering – Extended modules
Other modules on this course
Year 1 core modules
Year 2 core modules
Year 3 core modules
Final-year core modules
Non-credit bearing optional modules
You may select one or more of these modules.
Modules offered may vary.
We examine the fundamentals of the foundation design process together with the various techniques used in practice.

The concepts and methods are applied to a variety of foundation types. You consider the interaction of the structural forces with the ground in addition to the design of ground support and associated earthworks..

You review foundation types (pads, rafts, basements and piled foundations, design criteria and specifications), bearing capacity and ultimate failure, deformation and settlement (stress distributions, settlement on granular and clay soils, immediate, consolidation, secondary, rate of settlement).

We look at piles and pile foundations (types, load carrying capacities, negative skin friction, settlement and pile groups), basic retaining wall design and excavation support, (active and passive earth pressures, gravity and cantilever walls, sheet pile wall and pile selection), slope stability (translational and rotational slips in granular soils, clays and rock, anchor design), subsidence; (natural and man made problems) and ground treatment.

Lectures are used to outline the concepts and techniques augmented with class discussion of case studies. You use tutorials and assignments to gain skills in applying the techniques to designs. During the tutorial sessions we can give you additional help to direct your further study.

At the end of the module you will be able to design foundations and analyse routine and complex geotechnical problems.