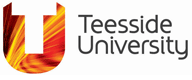 BEng (Hons) Civil Engineering – Extended modules
Other modules on this course
Year 1 core modules
Year 2 core modules
Year 3 core modules
Final-year core modules
Non-credit bearing optional modules
You may select one or more of these modules.
Modules offered may vary.
This module provides you with an introduction to the engineering characteristics of geological material and the formation of rocks and soils. It provides a basic understanding of the use of rocks and soils in construction.

You also explore the fundamental nature of the catastrophic processes that have shaped the earth and the environment we live in and the materials, such as the soils and rocks that we use.

We look at cosmology and global catastrophes, the origin of the universe, dynamic earth and structure, life on earth and extinction, meteorite impacts, internal and external earth processes, plate tectonics, volcanic eruptions, earthquakes and atmospheric circulation.

We explore common rock types, mode of formation and identification, the role of ground investigation in the measurement of geotechnical parameters and landslides and related phenomena.

We use lectures, involving practical demonstrations, to outline the concepts and techniques augmented with class discussions of case studies. You use tutorials and assignments to gain skills in applying the techniques to designs. During the tutorial sessions we can give additional help to direct your further study.

At the end of the module you will have a working knowledge of soil and rocks how they are formed and how they impact on the stability of buildings. You will understand how earth processes affect civilisations.