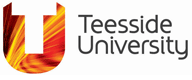 BEng (Hons) Civil Engineering – Extended modules
Other modules on this course
Year 1 core modules
Year 2 core modules
Year 3 core modules
Final-year core modules
Non-credit bearing optional modules
You may select one or more of these modules.
Modules offered may vary.
This module introduces you to the properties of engineering materials and fluids, such as tensile strength, density and viscosity.

We also introduce heat transfer and fluid mechanics and their applications to practical engineering systems.

We look at the principles of linear and rotational motion and applications to mechanical systems in engineering.

There is emphasis on problem solving using various engineering principles, and we include practical work to reinforce your understanding of these principles.

Course material is delivered in three hours of class time a week during which we combine lectures with problem solving tutorial sessions and some additional practical sessions. The problem solving tutorials and the practical sessions are used to reinforce principles.

We offer support and help during the problem solving tutorials and laboratory sessions and encourage you to use the e-learning support available.

At the end of the module you should:
know and use a limited range of scientific investigative procedures in simple, tutor defined contexts
possess a given scientific knowledge base and begin to recognise the scope of engineering science
be able to gather data from given sources in closely defined contexts with significant tutor guidance
be able to construct a supported argument or interpretation within tutor-defined contexts
be able to apply given mathematical tools and methods to a well defined problem and show emerging recognition of the complexity of associated issues
be able to operate ethically in predictable, defined contexts that require use of a specified range of standard techniques
be able to act with limited autonomy, under direction or supervision, within defined guidelines
be able to demonstrate a developing ability to communicate in speech and writing in an academic context
be able to demonstrate a developing ability to apply numerical and statistical skills in simple contexts
be able to use basic IT tools such as word processing, spreadsheets, information searching, in simple contexts
be able to engage in team activities to enhance a cooperative approach to learning and working.