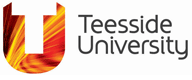 BEng (Hons) Civil Engineering – Extended modules
Other modules on this course
Year 1 core modules
Year 2 core modules
Year 3 core modules
Final-year core modules
Non-credit bearing optional modules
You may select one or more of these modules.
Modules offered may vary.
This module introduces common types of structure used in civil engineering, assesses the types of loads they must resist and provides you with the analytical skills necessary to design the components that make up the structure.

Indicative content
>structure stability and their failure modes
>basic concept of force, moment, loading, stress and strain
>vector representation and analysis of force systems
>equilibrium conditions
>analysis of trusses by method of joints and method of sections
>bending moment and shear force diagrams
>deflection
>arches, cables and shells.

Learning strategy
Lectures introduce each major topic on the module with tutuorials used to practice calculations. Laboratory practicals are used to investigate the properties of construction materials and develop a deeper understanding of structural theory.

There are two in-course assignments and closed book end examination covering the content above.

Learning outcomes
You should be able to:
>be able to use key elements of knowledge in understanding structural form
>gather and record data to aid with the appropriate analysis of named forces on a structure
>demonstrate numerical competence in evaluating forces.