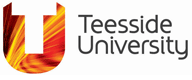 BEng (Hons) Civil Engineering – Extended modules
Other modules on this course
Year 1 core modules
Year 2 core modules
Year 3 core modules
Final-year core modules
Non-credit bearing optional modules
You may select one or more of these modules.
Modules offered may vary.
You learn about managing water resources through consideration of components of natural and man-made water infrastructure. You study natural watercourses and their response to rainfall events, including flooding and flood protection and mitigation methods.

You examine the concepts involved in the design and operation of elements of water supply and wastewater systems, from the estimation of water demand and the evaluation of sources of raw water, to the collection and transport of foul and storm water and their eventual discharge to natural watercourses.