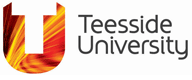 BEng (Hons) Mechanical Engineering modules
Other modules on this course
Year 1 core modules
Year 2 core modules
Final-year core modules
Non-credit bearing optional modules
You may select one or more of these modules.
Modules offered may vary.
This module allows you to develop key employability skills that support the engineering design and management process. You select and apply appropriate techniques to deliver engineering projects at the right time, cost, quality and value. You also gain an understanding of organisational structures, culture, leadership and individual performance.