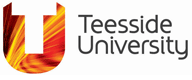 BEng (Hons) Mechanical Engineering modules
Other modules on this course
Year 1 core modules
Year 2 core modules
Final-year core modules
Non-credit bearing optional modules
You may select one or more of these modules.
Modules offered may vary.
This module introduces electrical power systems, including balanced/unbalanced three-phase systems, transformers, and transmission lines.
Practical sessions involve the use of laboratory setups and software packages (Pspice & Matlab) for the analysis of power system component characteristics. Tutorials will involve guided exercises and practical tasks incorporating examples of current industry practice.