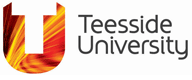 BEng (Hons) Mechanical Engineering modules
Other modules on this course
Year 1 core modules
Year 2 core modules
Final-year core modules
Non-credit bearing optional modules
You may select one or more of these modules.
Modules offered may vary.
The content of this module comprises an introduction to aeroengines, and propulsion, including thrust equation and essential thermodynamics. You also study flow through nozzles, mach numbers, stagnation properties, shock waves, steady one-dimensional flow, chocked flow, and flow through convergent/divergent nozzles. To enhance your knowledge, you examine compressors and turbines, steady flow energy equation, isentropic efficiencies, turbo-shaft and turbo-prop engines, and axial flow turbo-machinery.