Rise to the challenge - opportunities for research leaders with grand ambitions
Professorial and Readership appointments
Teesside University has a bold vision to help transform lives and economies. Underpinning this vision is a commitment to excellence in practical and impact-focussed research aligned to five interdisciplinary Grand Challenge themes: Health and Wellbeing, Resilient and Secure Societies, the Digital and Creative Economy, Sustainable Environments, and Learning for the 21st Century.
We are seeking to appoint 12 new research leaders with talent, energy and track record around whom we will grow our teams over the next two academic years and establish the research areas that will make us distinctive.
Areas of research interest
Energy systems integration (especially in the fields of energy informatics, hydrogen and/or clean energy systems)
Management and prevention of long-term health conditions (especially where linked to one or more of the following: health behaviour change, patient experience, smart/e-health and/or health informatics, translational research in health)
Modern crime, harm prevention and security (with expertise in cyber and on-line crime, use of biometric/personal data, or crime economics)
Applications of systems biology (with expertise in bioinformatics or bio-analytical sciences, these roles are linked to our new National Horizons Centre for the bioscience industries)
Psychology (with research interests in the application of psychology in one or more of the following: health and wellbeing, ageing, social mobility and economic resilience)
Applied computer and data sciences (with specific interests in the application of digital technologies, AI and/or informatics in one or more of the areas above, especially in digital healthcare, energy informatics, cybersecurity, biometrics or omics)
Opportunities
List of job opportunities. There are currently 0 vacancies listed.
Vacancy
Job Ref
Closing date
Interview date
Further details
No job vacancies available
There are no vacancies on the site at the moment. Please try again soon.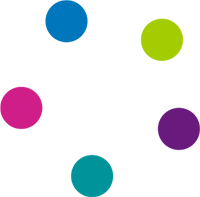 Research Grand Challenges
The specific Research Grand Challenges which Teesside University is focused on are: