Paul Hichens
Paul took a major career change, packing in his IT job to start his own business. Some of the skills he acquired during his time studying at Teesside University have helped him to achieve this.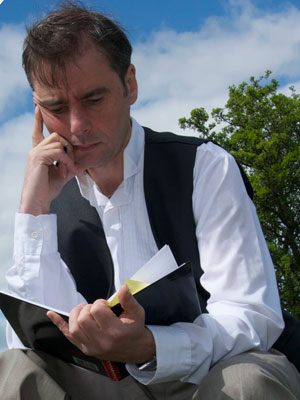 MSc IT
'At Teesside uni part of my MSc included modules on multimedia, database design and programming in different languages. All of this came in handy when setting up the web part of my business.'
What did you do when you graduated?
Straight after graduation I went to work in IT, primarily with databases and web design/web content. I thought IT it would be a good fallback if I wanted a steady career.
I also thought it would be useful if I wanted to set up a business at some point. Especially since some of the skills have business elements such as databases, programming and design.
And how did your career develop?
I then took a major career change by packing in my job and moving to France. I decided to do what I was best at; namely writing.
Someone asked me to write CVs for their company, and I noticed that there were a lot of flaws in traditional CV writing methodology. Consequently, I developed my own, more effective methods, based on sales and marketing principles rather than outdated CV writing myths. Things snowballed once people realised that my methods got much better results than the norm.
What are your future ambitions?
I am currently head writer at top CV company www.CVsucceed.co.uk, and have published "The One Page CV" among other things.
I intend to write more books, including fiction and non-fiction.
Would you recommend your course and Teesside University?
Yes, it is a good course. It is well taught and gives you skills and knowledge which can help you in your career.

It wasn't a course that you can do without a lot of effort, but it was worth the effort and it felt all the more of an achievement to pass after all the hard work.