Mark Oxley
Mark's degree led to a satisfying job, and now he is offering placement opportunities to current students.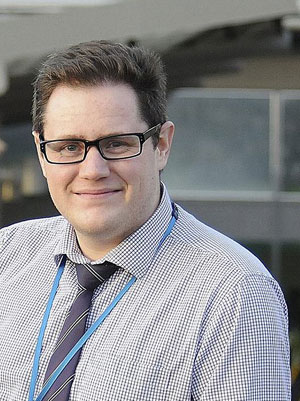 BA (Hons) TV and Film Production
What brought you to study at Teesside University?
I chose my course simply because making videos is what I love to do. I used them to aid my college-level work in graphic design and made videos with friends in my spare time. I live in Darlington and Teesside University is my local university - I was able to continue working part time to fund the course. It had just won University of the Year and, after looking around the campus and facilities, I was convinced that applying was the right choice for me.
What was the course like?
I enjoyed the diverse range of skills taught by lecturers with real-world experience. The TV studio had just been fitted with up-to-date equipment and it was a fantastic resource so readily available. I enjoyed the diverse range of environments within a short driving distance and took full advantage by making video content in as many unique location as we could find, including Flamingo Land.

I tried to create a diverse skillset for myself, learning how to operate a camera, how to edit, and how to produce content. I made sure to attend any extra tech classes as I am always keen to learn new things.

The standard modules are great, and I apply what I learnt every day in my job. Another key skill was learning to communicate with strangers over the phone and by email, which I practised through most of the projects. Getting the opportunity to be part of extra events was influential too, giving us a taste of the real-world environment of filmmaking. I used all of these skills to get the job I have now.

What are you doing now?
I am the videographer at South Tees Hospitals NHS Foundation Trust. I work within the public relations team at James Cook University Hospital, creating and producing all video content for the trust and, in some cases, for organisations linked to the trust. It is my responsibility to organise and obtain everything involved with our videos from start to completion, which includes pre-planning meetings to camerawork to editing. I also handle the distribution of our video content, whether it be training DVD for staff or content for our website and intranet. Some of our diverse range of content includes patient experience videos to help improve services, promotional videos for events, departments and awards, and training materials for staff benefit.
What next?
Over the last few months I have helped to set up a placement opportunity for current students to come in and experience how video works within a hospital. As these placements will continue, I have considered qualifying to teach part time within my field by looking to do a master's degree in the near future.