Thomas Dohlen
Thomas came from Norway to complete a degree that has led to his dream job and now a prestigious award.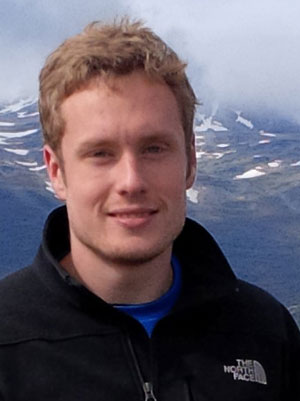 BSc (Hons) Visualisation, 2010
'I had a clear vision that I wanted to work in visual effects.'
What brought you to study at Teesside University?
I came to Teesside from Norway. Starting from a more artistic background, I chose the course at Teesside as I wanted to learn more about the technical side of computer graphics. I knew Teesside had good computer graphics and animation courses and they were investing a lot of money in facilities and hardware for the School of Computing. I was also impressed with their connections to the visual effects industry.
What was the course like?
I really enjoyed my time at Teesside, especially spending time in the labs working with friends on different challenging projects. I learned a lot about computer graphics algorithms for rendering, image-processing and simulation. Unless I was in the computer labs, you'd find me using the University's indoor climbing wall.
What are you doing now?
After I graduated, I joined Double Negative as Assistant Technical Director before progressing to Technical Director. I joined Industrial Light & Magic (ILM) last year in their London office as a Technical Director. Before starting the degree I had a clear vision that I wanted to work in visual effects and was hoping Teesside University would help me to get my foot in the door of one the bigger visual effects companies. ILM did cross my mind as a company I wanted to work for, but at that point it was more a dream than reality. My main goal was to get into the industry and work on some interesting projects.
And now you have won an award?
Yes, I have – the Visual Effects Society Award for Outstanding Created Environment in a Photoreal/Live Action Feature Motion Picture. It's for my work as lead lighter technical director on the Tesseract sequence in a film called Interstellar. It was very exciting, a bit surprising, but it made me feel extremely honoured to have been nominated and then to win. It was a very challenging project, working with the high-res IMAX format and something that abstract was not easy. It is pretty amazing that Interstellar has received so much recognition for the visual effects, which were all done at Double Negative.