Francis Hung Kwong Ho
Francis graduated when Teesside was still a polytechnic, and has had a successful and varied career.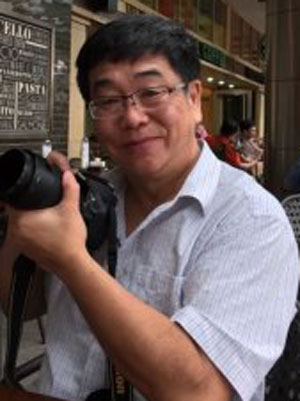 BSc (Hons) Computer Science, 1979
What brought you to study at Teesside University?
It was Teesside Polytechnic when I came here in 1973. I came here from Hong Kong to learn the skills I needed for a career in computing.
What was the course like?
The teaching and the facilities were everything I hoped for. Most important of all was the one-year industrial training placement, which provided me with the necessary experience compared with other graduates in the job market.
What did you do next?
My first job after graduation was working with Data Logic, a London-based software house developing a criminal information system for the South Yorkshire Police Force.

I subsequently worked for first-line computer hardware and software companies such as Digital, ICL, UNISYS, and SUN Microsystems. I worked in the USA, Canada, South Korea, India, Japan, and Australia. Then I ran my own company for five years, selling a document management system, before joining Flexsystem in 2008. I am now their Vice President for Business Development.

The circle of life has gone the full 360 degrees, and for the last three years I have been back in Hong Kong, working on projects for the Hong Kong Police Force.