Rosemary Knowles
Rosemary was delighted to find a concept art course at postgraduate level, and it exceeded her expectations.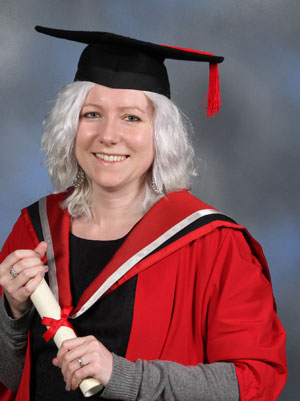 MA Concept Art for Games and Animation, 2014.
'I learned to critically analyse and reflect on my work which I believe has allowed me to become more independent.'
What brought you to study at Teesside University?
After studying BA (Hons) Visual Communication at Birmingham City University, I worked in Illustration for a few years and then decided to specialise in Concept Art. Teesside University is the only university that offers a course in Concept Art at postgraduate level.
What was the course like?
It was more than I could have hoped for. The teaching staff were inspiring and dedicated. I was very impressed with the visiting lecturers from the games industry, and the close connections with the industry. The course offered a module consisting entirely of briefs set by Concept Art professionals. I acquired many invaluable professional skills and have gained many lifelong, professional relationships with lecturers and students.
What are you doing now?
I've just returned from South Korea where I was a Native English Teacher at the Excellence in English (EiE) Korea University International Language Institute. I taught English language skills to Korean kindergarten, elementary, middle and high school students. I believe living and working in South Korea required me to be confident, organised, patient and sensitive to cultural differences.

Now, I am a newly appointed Lecturer in Concept Art at Teesside University where I hope to give something back to the community. I teach on drawing and Concept Art related modules for Foundation, Undergraduate and Masters courses at the School of Computing. I am also continuing to develop my skills as an Illustrator and Concept Artist through collaborations, personal projects and independent study. For one of my recent projects I completed Creature Designs for a new table-top card game called Ecogon.

My studies at Teesside prepared me for my career. The quantity and quality of work expected for the Masters course helped me become disciplined in my art. I learned to critically analyse and reflect on my work which I believe has allowed me to become more independent. Also, the multiple presentations I had to prepare and present weekly has helped me become a confident teacher.