Yancun Wang
Yancun came from China to study here.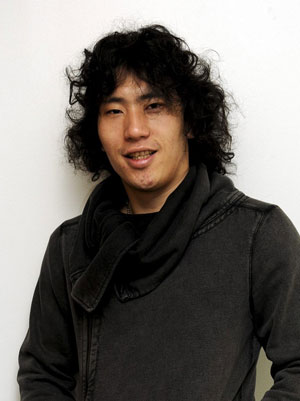 MA Digital Character Animation
'Teesside appealed to me because the University is on one campus.'
Why did you choose Teesside?
'Teesside appealed to me because the University is on one campus. And, compared to Beijing, Middlesbrough is small and quiet. I live in the town centre and can walk from home to the University in under five minutes. All the facilities – the lectures, library, sports and Students' Union – are all in one place.'
How was your social life?
'I've met so many people through the Students' Union. I joined a number of societies – some for international students and some for all students. I found that the InterLink Society has been a great way to meet international and British students who share common experiences.

'There's a big Chinese community in Middlesbrough as well as the University's Chinese Society. I recently became the Chair, helping organise events to celebrate Chinese traditions and supporting fellow students living away from home.'
What did you enjoy?
'There are so many sports to get involved in. I've been able to continue my love of basketball here and I've joined the American football club. It's such a fast and exciting sport and, as a lot of the students go out after the game, I've got to know people socially too.

'I've found a good choice of Chinese restaurants and supermarkets stocking the most familiar Chinese ingredients. Middlesbrough's shops are generally good and the cost of living is low, which has helped with budgeting.'

Do you have a favourite place?
'The Hub is my favourite place to hang out. It's a central meeting point that brings friends together day and night. It hosts excellent parties and special events including Chinese New Year celebrations. I've met so many people there and had so much fun.'
What do you want to do when you graduate?
'My dream is to work in the UK animation industry.'