Jemma Harris
Jemma is head of production at 22cans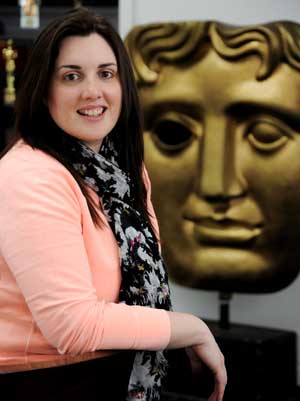 BA (Hons) Media and Television Production Professional Practice
'The ambitions of the course were impressive and something I wanted to be a part of.'
My time at Teesside was fun as well as challenging. I discovered a lot of my skills and strengths through the variety of modules available on my course. I enjoyed the unpredictability when I was learning through hands-on media situations. These really gave me the ambition and drive to want to continue in the media in some capacity. The highlight was winning a Royal Television Society Award in 2004, which was rare for second-year work.

My job involves co-ordinating every aspect of video game development. This ranges from motion-capture shooting in Hollywood and London film studios, to voice-over sessions to producing trailers. It involves creativity, organisation, vision and a healthy dose of management and problem-solving.

There are virtually no elements of my job that haven't been helped by my BA (Hons) Media and Television Production Professional Practice, both now and when I worked for Midway Games and Microsoft Games in a production capacity. Today I'm in charge of production at 22cans Ltd and I'm a BAFTA member, keenly involved in their 'Women into Games' working group.

My advice is to work hard and make contacts – then stay in contact. This is important, as the industry is changing all of the time.