Recognition for award winning film producer and academic
Independent film producer and Teesside University academic Samm Haillay has been granted a retrospective of his work at a prestigious UK short film festival.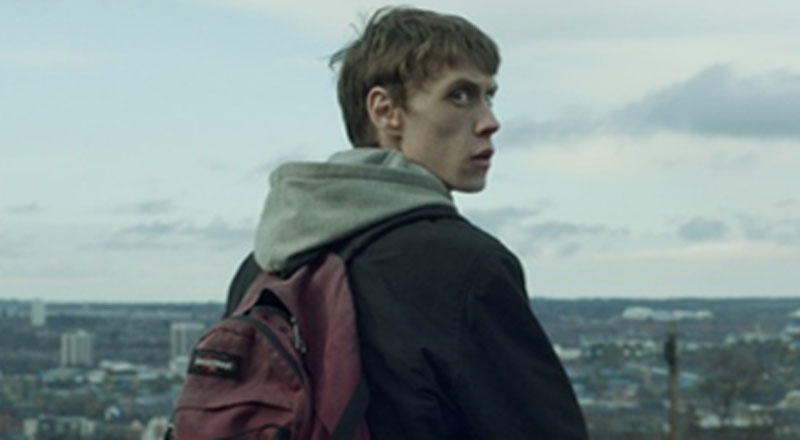 A celebration of seventeen years of work by Samm can be seen at the Encounters festival in Bristol this month (20 September) in a special retrospective - an honour usually reserved for directors or actors.
Samm, Senior Lecturer (Media Production) in the University's School of Computing, Media & the Arts, has been part of the UK independent film scene for nearly two decades.
The first short film he produced Field, in 2001, premiered at the Cannes Film Festival. Samm has gone on to produce 15 short films, eight feature films and numerous gallery installations, with his name becoming synonymous with cutting edge social realist film making. His films have won multiple awards worldwide.
Samm will screen seven short works during the retrospective, ranging from Field, to his most recent 2017 production Howls. As part of the retrospective, Samm will also conduct a masterclass and there will be a screening of feature film Bypass, which premiered at the Venice International Film Festival.
Samm, who currently has six feature films in funded development along with two television drama series, said: 'To be acknowledged by Encounters in this way is truly an honour. Normally the producer is a role is bypassed by the spotlight and the work that we do often goes unnoticed, so I'm humbled to be recognised by the most important short film festival in the UK.
To be acknowledged by Encounters in this way is truly an honour
'My work is challenging and not necessarily mainstream, however, I've always pushed the envelope of what is possible, given marginalized characters the uncaricatured voice they often don't receive and allowed the stylistic flare of the artist and directors to burn brightly.'
Festival Director Rich Warren said: 'We are delighted to welcome Samm and some of his remarkable body of work back to Bristol for some unique screenings.'
Rich added: 'Samm's role, the producer, is often misunderstood outside of the industry and we wanted to celebrate both Samm and the producer with a unique series of events at this year's festival.
'For the past 17 years Samm has been behind some of the most innovative and exciting work in the short format and has been the driving force in launching the careers of some of the most stylistically engaging directors and artists in the UK. His work is of huge significance to the UK film industry and we wanted to celebrate this with a retrospective of his short work and a special screening of one of his feature films.'
More information about the Encounters Festival
---
---