School of Computing news
There are 30 relevant news articles |

RSS feed | Teesside in the news
---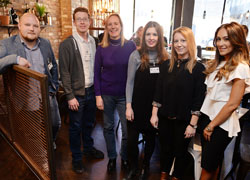 Women in Digital event brings students and business together
25 April 2017
An event held to inspire more women to become involved in the Tees Valley's tech industry has been hailed as a great success.
---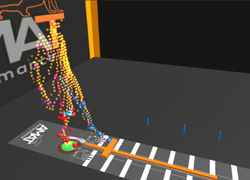 University research is helping to develop the footballers of tomorrow
20 April 2017
A Yorkshire business is using motion capture technology to develop the next generation of footballers, thanks to a joint research project with Teesside University.
---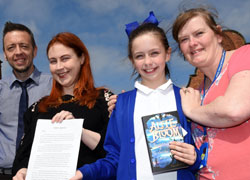 Author and academic inspires young children to write
11 April 2017
Author and academic Gabrielle Kent has been visiting schools to encourage children to write their own stories.
---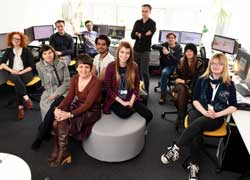 Internships provide platform to showcase digital skills
05 April 2017
A team of ten graduate interns at Teesside University have been working at the forefront of digital technology and virtual reality – introducing their skills and knowledge to internal projects and external organisations.
---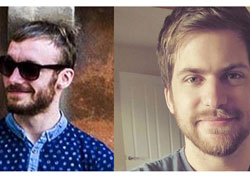 Teesside graduates ranked among best games developers
04 April 2017
Two Teesside University graduates whose work has been seen worldwide have been named among the world's leading young games developers.
---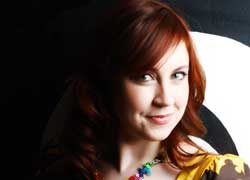 Gabrielle offers expertise for BBC's latest Live Lesson
24 March 2017
A Teesside University computer games expert is taking part in a live BBC, Doctor Who-themed, lesson designed to teach students about the importance of computer programming.
---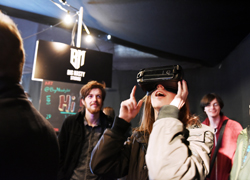 Dozens of jobs created at digital showcase
16 March 2017
Dozens of job opportunities have been created following one of the biggest showcases of digital talent in the North East.

Watch the video
---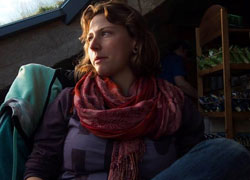 Animation graduates go on to award winning work
15 March 2017
American film animator Rachel Rubenstein went from Teesside University to working on Oscar winning movie Zootopia.
---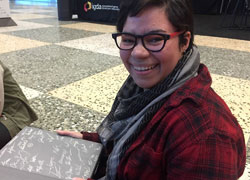 Selina's trip of a lifetime
14 March 2017
Selina Peart-Pearson says she has Teesside University to thank for the opportunity to embark on the trip of a lifetime.
---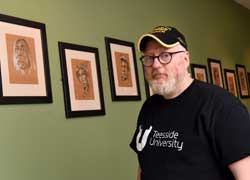 Caricatures provide new inspiration for games industry stalwart
27 February 2017
From Steve McQueen to Brad Pitt, Johnny Cash to Amy Winehouse, or Snoop Dogg to Donald Trump, all have been turned into caricatures to help a dedicated Teesside University lecturer harness his skills.
---
View articles 11 - 20