School of Computing news
There are 33 relevant news articles |

RSS feed | Teesside in the news
---
Creative Fusion at the heart of the North East economy
23 June 2017
The North East's creative, digital and IT (CDIT) sector is growing and sustaining the crucial development of technology-based networks in the region, a new survey has revealed.
---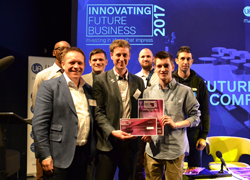 Health app winning plaudits
15 June 2017
A young entrepreneur at Teesside University has designed an award-winning mobile app to help patients become more informed about their medication.
---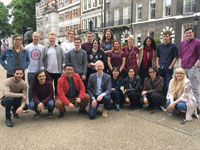 Celebration in the capital of animation and visual effects talent
15 June 2017
Animation and visual effects students from Teesside University showcased their work in the capital at ExpoTees London.
---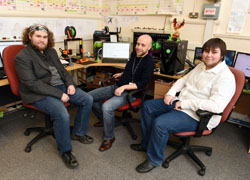 Innovative 3D printing business attracting overseas interest
18 May 2017
A trio of young entrepreneurs are attracting interest from across the Atlantic with their innovative 3D printed gaming products.
---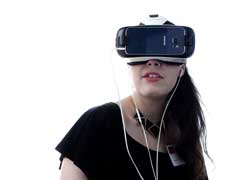 Dazzling display of creativity at Teesside University
16 May 2017
An awe-inspiring collection of talent from all over the world will converge on Teesside University this month (May) for a creative festival showcasing an amazing array of work.
---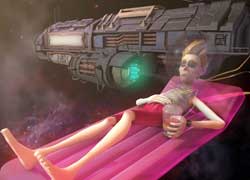 Animated films to be screened down under
09 May 2017
Two short films produced at Teesside University have been chosen to be screened at a major international animation festival held in Australia.
---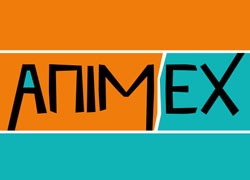 Industry experts share behind the scenes insight at international festival
04 May 2017
Experts who have worked on best-selling computer games and hit animated films will share their experiences with enthusiasts and industry professionals from across the globe at this year's Animex Festival.
---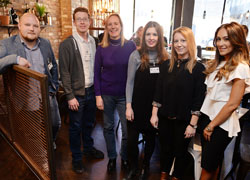 Women in Digital event brings students and business together
25 April 2017
An event held to inspire more women to become involved in the Tees Valley's tech industry has been hailed as a great success.
---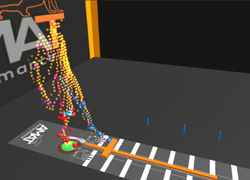 University research is helping to develop the footballers of tomorrow
20 April 2017
A Yorkshire business is using motion capture technology to develop the next generation of footballers, thanks to a joint research project with Teesside University.
---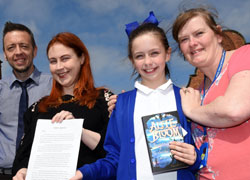 Author and academic inspires young children to write
11 April 2017
Author and academic Gabrielle Kent has been visiting schools to encourage children to write their own stories.
---
View articles 11 - 20