School of Computing news
There are 26 relevant news articles |

RSS feed | Teesside in the news
---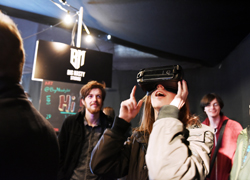 Dozens of jobs created at digital showcase
16 March 2017
Dozens of job opportunities have been created following one of the biggest showcases of digital talent in the North East.

Watch the video
---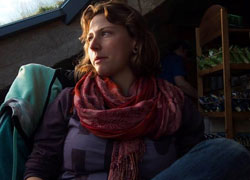 Animation graduates go on to award winning work
15 March 2017
American film animator Rachel Rubenstein went from Teesside University to working on Oscar winning movie Zootopia.
---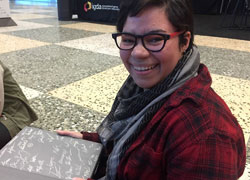 Selina's trip of a lifetime
14 March 2017
Selina Peart-Pearson says she has Teesside University to thank for the opportunity to embark on the trip of a lifetime.
---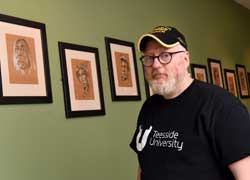 Caricatures provide new inspiration for games industry stalwart
27 February 2017
From Steve McQueen to Brad Pitt, Johnny Cash to Amy Winehouse, or Snoop Dogg to Donald Trump, all have been turned into caricatures to help a dedicated Teesside University lecturer harness his skills.
---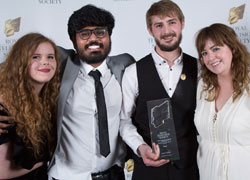 Triple triumph for Teesside at Royal Television Society awards
27 February 2017
Teesside University is celebrating a triple win at a prestigious Royal Television Society awards ceremony.
---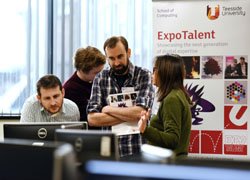 North-East's biggest digital showcase coming to Middlesbrough
24 February 2017
One of the biggest showcases of digital talent in the North-East will be coming to Middlesbrough next month.
---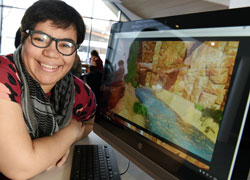 Computer games art student Selina set for San Francisco
21 February 2017
Computer games art student Selina Peart-Pearson is off to America after securing a place at a global event - come to our Open Day this weekend to find out more about opportunities to broaden your own horizons.
---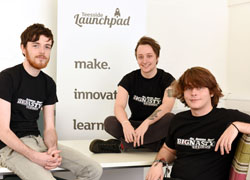 Big success for Big Nasty
17 February 2017
A games development company set up by three Teesside University graduates is enjoying a successful first few months in business.
---
TeleWare announces a new Knowledge Transfer Partnership with Teesside University
17 January 2017
Communications technology business TeleWare is collaborating with Teesside University to share knowledge and drive innovation through a Knowledge Transfer Partnership (KTP).
---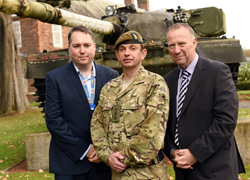 University expertise helps Army community group
19 December 2016
Teesside University has worked with an organisation which helps the families of serving soldiers to modernise its systems and processes.
---
View articles 11 - 20