School of Computing news
There are 23 relevant news articles |

RSS feed | Teesside in the news
---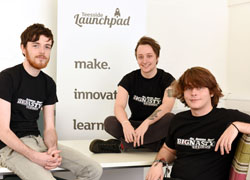 Big success for Big Nasty
17 February 2017
A games development company set up by three Teesside University graduates is enjoying a successful first few months in business.
---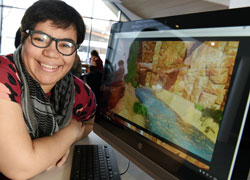 Computer games art student Selina set for San Francisco
13 February 2017
Computer games art student Selina Peart-Pearson is heading to America from Teesside University after securing an invitation to a global event.
---
TeleWare announces a new Knowledge Transfer Partnership with Teesside University
17 January 2017
Communications technology business TeleWare is collaborating with Teesside University to share knowledge and drive innovation through a Knowledge Transfer Partnership (KTP).
---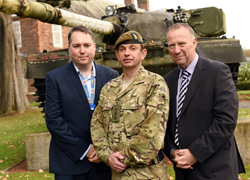 University expertise helps Army community group
19 December 2016
Teesside University has worked with an organisation which helps the families of serving soldiers to modernise its systems and processes.
---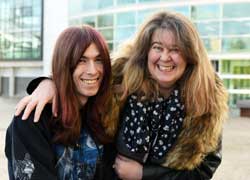 The generation game
13 December 2016
A mother and son are following in each other's footsteps having both enrolled on the same computing degree after visiting Teesside University for an open day.
---
New apprenticeship will tackle the shortage of web engineers
09 December 2016
Businesses are being invited to give their views on a new qualification being offered by Teesside University to tackle the shortage of skilled web engineers.
---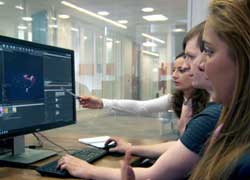 Teesside graduate's Apprentice task is out of this world
01 December 2016
A Teesside University graduate has demonstrated his digital expertise on a flagship BBC show.
---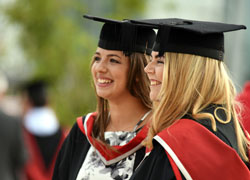 Teesside University winter graduation celebrations
23 November 2016
A special programme of graduation celebrations is to be held at Wynyard Hall for over one thousand Teesside University graduates.
---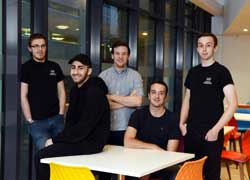 Students excel in 'university challenge'
09 November 2016
A team of Teesside University students have achieved national recognition after impressing judges in a prestigious competition.
---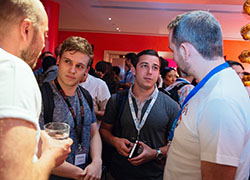 School of Computing students selected to attend ILM graduate event
20 October 2016
The four computer animation and visual effects students were selected to attend after impressing ILM with their end of year project show reels.
---
View articles 11 - 20