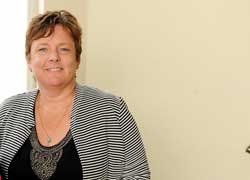 Research highlights issue of alcohol in the criminal justice system
Three quarters of people in the criminal justice system in the UK have a problem with alcohol, new research at Teesside University has found.
Why study here?
Social work at Teesside University is in the UK's top ten, according to the Guardian's university guide for 2014.
92% of our nursing students are satisfied with their course (National Student Survey 2015)
Midwifery - 100% of our students were in a professional and managerial role after six months of completing their degree (HESA Destinations of Leavers from Higher Education Survey 2012).
Newsletter
Read the latest edition.

Download the latest School newsletter (pdf - 5.2mb)
Education and Training Opportunities
School of Health & Social Care facilities
The School of Health & Social Care has amazing purpose-built facilities simulating practice environments such as hospital wards, dental clinics and social care settings. See how students benefit and prepare for practice.