Terry Doherty
Terry studied part-time, and now teaches his skills to other paramedics.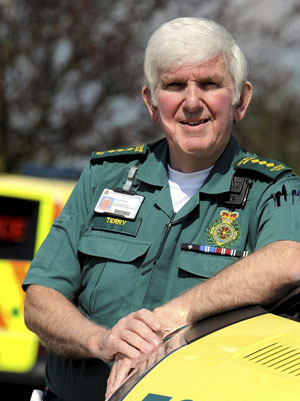 BSc (Hons) Paramedic Science (Top up)
What brought you to study at Teesside University?
I have worked in the ambulance service all my life. I heard through the in-service grapevine that we could apply and join the FdSc programme, which then led on to acceptance on the BSc.
What was the course like?
I studied part-time, while working and living in the East Midlands. I travelled up and stayed overnight in local hotels for the days I was required to attend. The course was well organised, with a clear pathway through the programme. Graduating with an honours degree was a nice conclusion to my ambulance career.
What are you doing now?
I'm the Clinical Education Development Specialist with the East Midlands Ambulance Service NHS Trust. I'm the Trust's lead paramedic tutor, teaching paramedic students across East Midland Ambulance Service. I design, teach and assess students at all levels of the paramedic programme.