Victoria Fawcett
Studying part time alongside her full-time job in the health service has allowed Victoria to progress in her career.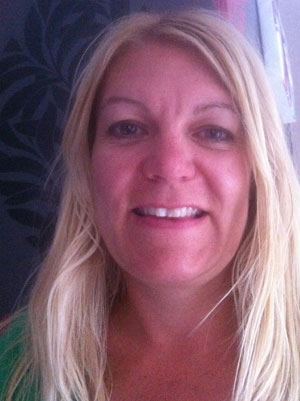 MSc Advanced Clinical Practice
'The facilities and campus at Teesside University are fantastic.'
I decided to study at Teesside University to advance my career. I live in the area so I knew about Teesside University and, as I have a family, I was attracted to being able to study at part time there alongside my job.

The facilities and campus at Teesside University are fantastic. The new buildings on campus look amazing, are easy to negotiate and the access is brilliant. The library is very good too – it has so much literature and is set up in a way that makes it easy to find the information you need. There are lots of coffee shops and reasonably priced restaurants on campus and nearby. The surroundings are wonderful – there's a great atmosphere.

I chose my course as a way of progressing to a nurse endoscopist – a job I have always wanted to do. I particularly enjoyed studying advanced pathophysiology and I liked the fact that some modules are optional so I could choose to study what was best for me. I will focus my dissertation on my area of interest in endoscopy so that will be really useful for my career. The course has already helped me get promoted to trainee nurse endoscopist and to become an independent practitioner.

I'd definitely recommend my course and Teesside University. It's a lovely university with high-quality teaching and approachable, available tutors. I am really enjoying my studies and the University is very accommodating to the flexible needs of part-time students who are working full time too.