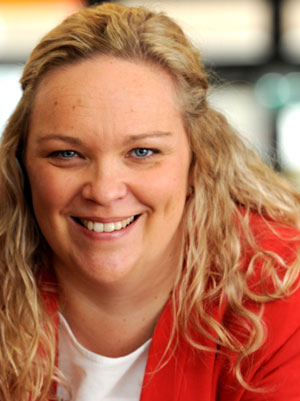 MSc Advanced Clinical Practice: Management of Long-term Conditions
'All of my study at Teesside University has really helped me progress.'
I had previously studied at Teesside University, which is local to me, so it was a great option for me to return for my MSc. The course allowed me to study part time and fit my study around my work commitments.

I was working as an advanced practitioner when I began my degree. I chose my course as it allowed me to develop advanced skills in my area of work. I was supported to complete the qualification through a HENE contract and through my NHS employer.

My course was well led, offering excellent practical support throughout from a personal supervisor. I particularly enjoyed the practical nature of the Clinical Skills module which has really enhanced my clinical ability in practice. I also appreciated learning alongside other experienced professionals and sharing best practice across a variety of clinical backgrounds. I enjoyed my dissertation module too – I found it particularly challenging in terms of managing my time and commitment to the project. However, I was pleased that it helped me to develop a new set of skills which are useful when I'm evaluating evidence for practice.

I currently work as a modern matron for physical healthcare within a forensic secure mental health and learning disability trust. Before I completed my MSc I had previously completed a nurse practitioner qualification at Teesside University and qualified and registered as a non-medical prescriber. All of my study at Teesside University has really helped me progress and I've developed many new skills which now support me in my job.

I found the campus at Teesside University excellent – there's a good quality library and good access to IT. The support I received from my personal supervisor was outstanding and most certainly contributed to my success throughout my MSc. I would absolutely recommend Teesside University and my particular course.