Physiotherapy graduate awarded prestigious travel fellowship
Teesside University physiotherapy graduate Dr Victoria Butler was among a handful of health professionals to be awarded a travelling fellowship by the Winston Churchill Memorial Trust.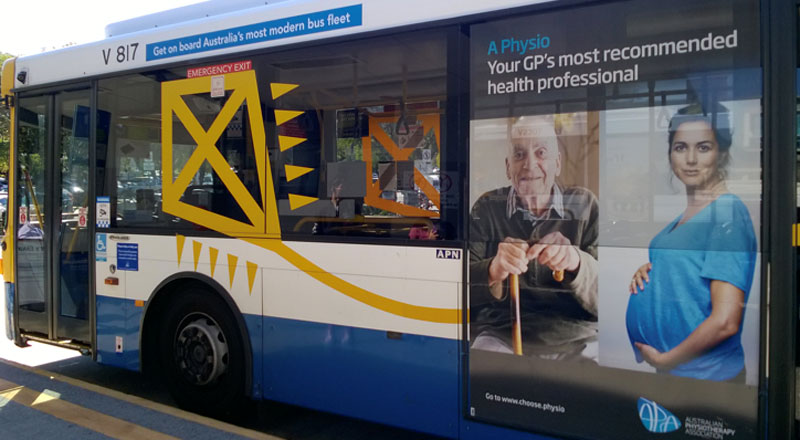 As a Fellow, Dr Butler was among those invited to investigate overseas approaches which have had a positive impact on a range of healthcare issues, with the aim of returning with new solutions to benefit their working practice and communities across the UK.
Dr Butler travelled to Australia to investigate exercise programmes to prevent falls in stroke patients.
She graduated from Teesside University's MSc Physiotherapy pre-registration in 2013 and she now works as a physiotherapist on the stroke ward at North Tees and Hartlepool NHS Foundation Trust.
Dr Butler, from Kirklevington, said: 'I am incredibly proud to be a Churchill Fellow and feel privileged to be able to have travelled and meet incredible individuals dedicated to stroke and falls and bring that knowledge back to the UK.'
Since returning from Australia, where she spent six weeks along with three days in New Zealand, Victoria says she has already been able to implement some of the ideas taken from her travels.
'During the trip I travelled to Melbourne, where I visited acute and community hospitals and research institutes to meet individuals working in stroke. I also travelled to Sydney to visit stroke rehabilitation units and meet developers of a state-wide falls programme for the over 65s called Stepping On.
'I then travelled to Queensland to meet clinicians delivering the Otago exercise program in the community and visited the Burnie Brae centre and Healthy Connection, a community gym based exercise service delivered by exercise physiologists for individuals with multiple health issues including stroke.'
I would recommend the degree to anyone that wants to develop a career in physiotherapy. The course offers very good training and facilities
Victoria added: 'During my time at Teesside University I enjoyed the range of placements, as well as the excellent facilities and teaching. Without gaining the degree I would be in the position I currently am.
'I would recommend the degree to anyone that wants to develop a career in physiotherapy. The course offers very good training and facilities.'
She was chosen as a Fellow after identifying that some individuals who had experienced a stroke were more at risk of falls. Victoria added: 'I wanted to investigate how falls services were implemented on a large scale and if there were any programmes or initiatives which could be used for stroke individuals.
'I identified that Australia and New Zealand had developed state-wide falls programmes and there was a strong physiotherapy research background in falls and stroke.
'The application for the Winston Churchill Trust Fellowship involved outlining why I wanted to investigate falls programmes, followed by a second application outlining where I wanted to travel and a panel interview.'
Julia Weston, Chief Executive of the Winston Churchill Memorial Trust, said: 'Churchill Fellows travel globally and return with innovative ideas and a commitment to sharing their findings to help others in the UK.
'Our hope is that exposure to practical, positive practices overseas will enable the individuals we fund to contribute to the delivery and leadership of an effective healthcare system in the UK.'
---
In the News
TUBS launches course to build our next leaders
Evening Gazette (Teesside) 11/12/2017:Gazette Live (Web) 11/12/2017; North East Chamber of Commerce, 13/12/2017; Tees Business, 15/12/2017
As part of a £21m revamp, Teesside University Business School (TUBS) is launching a new MBA programme that aims to build the region's entrepreneurial leadership skills.