Arun Arathilcandoth
Arun is a research fellow and business development manager at Avesthagen Ltd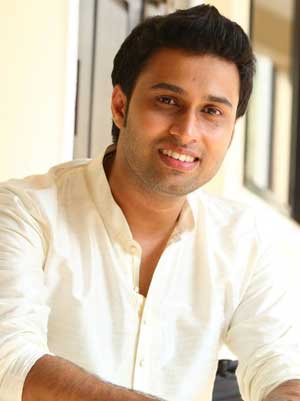 MSc Biotechnology
'The laboratory staff were the best – they supported me in every possible way. And Middlesbrough is an excellent choice, especially for an international student.'
I work as research fellow in the science and innovation division at Avesthagen Ltd. I am also part of the business development team, handling business development across its science and innovation, bionutra, bioagri (biofuel) and biopharma divisions. Biotechnology has been my subject of interest since school days – I pursued an undergraduate and postgraduate degree in biotechnology.

My studies at Teesside University were excellent. We had great tutors, good facilities and a library and good managerial staff who supported us really well. It felt like home away from home. I was given complete freedom in the laboratory by Dr Shahrzad Connolly, which helped me a lot in gaining hands-on experience with cutting-edge technology. The laboratory staff were the best – they supported me in every possible way. And Middlesbrough is an excellent choice, especially for an international student.

I would like to do my PhD at Teesside University if possible. In the future I would like to be part of a quality oriented university like Teesside.

To me it feels like Teesside University is the centre of Middlesbrough and everything else happens around it. The town is a mix of different cultures and people across the globe. It provides a good opportunity to mingle and make new friends. The University's facilities are excellent, especially the labs, library and the Students' Union. The pubs, discos, University gym and other entertainment in Middlesbrough is also excellent.