Graeme Burnett
Graeme has gone on from Teesside to a successful career, culminating in a senior role in the oil industry.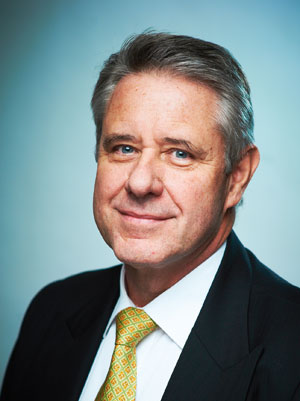 BSc (Hons) Chemical Engineering, 1976
What brought you to study at Teesside University?
I selected Teesside because it offered a sandwich course, and I felt it would be beneficial to gain work experience prior to graduation.
What was the course like?
The teaching staff were excellent. The two work experiences I had while studying helped me focus on the type of career I wanted.
What did you do next?
Following four years with Foster Wheeler doing EPC projects, I joined Lindsey Oil Refinery UK in 1980, now part of Total Group. Subsequently I have enjoyed a broad and successful experience in worldwide operations for the Total Group, having held high-level executive positions in North and South America, Europe and Asia, in the midstream, refining and petrochemicals sectors.
What are you doing now?
I am President and CEO of Total Refining and Petrochemicals. I am based in Houston, responsible for refining and petrochemical activities in the Americas, as well as being the Total Group representative in the USA. Reporting to the President of Total Refining and Chemicals Division in Paris, I am responsible for all refining and petrochemical activities in the Americas with responsibility for a regional business unit with annual turnover $16B, 1600 employees, and 14 industrial sites.