Benjamin Harrison
Ben's course has included a one-year industrial placement.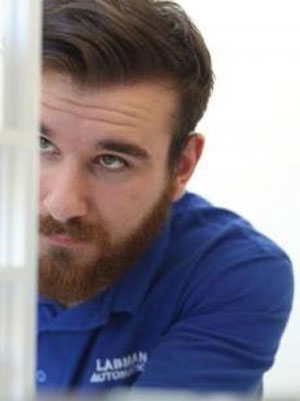 MEng Mechanical Engineering
'I enjoy the pace of the course and variety of modules to study.'
What brought you to study at Teesside University?
I have always been interesting in engineering. From a young age I was interested in how things worked and why. At A level I studied Maths, Further Maths and Physics so it really only led to one thing. I wanted to gain further knowledge of engineering and increase my future career prospects by attaining an accredited honours degree. One of the reasons that I choose to study at Teesside is the accreditation of the engineering programme through the IMechE.
What's the course like?
The engineering department is growing and improving continuously and the calibre of teaching is high. It is a good place to study. I enjoy the pace of the course and variety of modules to study. I particularly enjoyed the Design and Build group project as it enables you to practically use what you've learnt. Another highlight has been the placement.
Tell us about the placement?
I have just finished a one-year placement at a company called Labman Automation Ltd. It is a custom robotics manufacturer and specialises in laboratory automation for research departments in universities and biological research facilities. It has been an enjoyable placement. There was a steep learning curve initially getting used to how the company operates and performing in a professional working environment. I would recommend that anyone studying engineering takes a placement. Not only for extra credit but to gain insight into the world of work.
What do you plan to do after you graduate?
I am currently unsure of the field I want to enter. But the diversity of a course such as Mechanical Engineering means that I don't have to worry about it yet. There is potential interest in renewable/sustainable energy. Also, since my placement, robotic engineering and design is a possibility. Gaining an MEng in Mechanical Engineering with a year's work experience under my belt will be very beneficial in achieving a good career. It's the main reason I have done the course.