Annette Bostock
Annette built her confidence by volunteering as a student mentor and through Diversi-tees.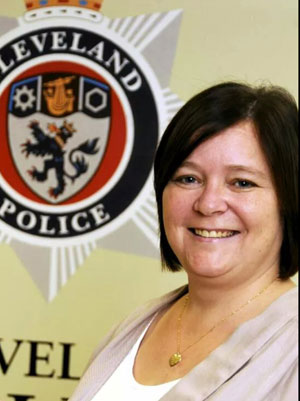 BSc (Hons) Crime Scene Science
What brought you to study at Teesside University?
I wanted to improve myself, and knew that a degree was necessary for the career I wanted. I came here as a mature student with a family. Teesside is my local university, and had excellent facilities such as the Car Lab and the Crime Scene House.
What was the course like?
I particularly enjoyed the hands-on practicals, and putting the knowledge I had learnt to the test. My favourite modules were Analysis and Interpretation of Intelligence. I was a Student Mentor for the School of Science and Engineering for two years, which developed my confidence in working as part of a team and particularly in speaking in front of people – both students and academics. I was also part of the Diversi-tees scheme, on which I had a professional mentor from Cleveland Police. This resulted in a place on Cleveland Police Volunteer Scheme as a Volunteer Researcher, in which I carried out some research on behalf of the force. I worked in various departments requiring communication on all levels from Local Beat Patrols up to Inspector level.
What are you doing now?
I graduated with a First and I am relocating to the East Midlands due to family work commitments. That's where I am currently applying for vacancies. I know that the degree I have completed will definitely help with my future career.