Joseph Dzaka
Joseph Dzaka came to Teesside in October 2015 to study MSc Forensic Science after being selected for the prestigious UK government Chevening Scholarship.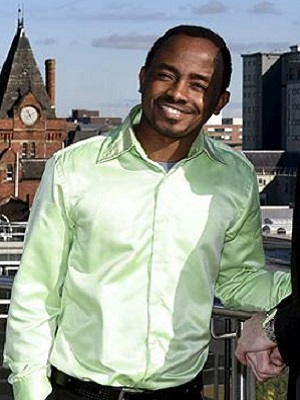 MSc Forensic Science
"I would like to apply everything I learn in my course here at Teesside to help lead the way in the development of forensic science back in Ghana, specifically in the area of forensic chemistry."
What made you decide to study on a higher education course?
I love academia, in fact it is a family passion. I have one brother who is a lecturer and another who is at Medical School. I want to become a professor.
Why did you choose to study at Teesside University?
Teesside has a long history of teaching forensic science. When I was searching for courses on Google, Teesside University was listed as one of the best in the UK. I was really impressed by the fact that Teesside has a crime scene house. It's a really good investment in this field.
Why did you choose to study an MSc in Forensic Science?
Crime is evolving – particularly organised crime. Ghana needs a group of forensic scientists to confront these challenges. Investment partners are scared by our high crime rate, and leadership is needed in crime scene investigation and forensic investigation in Ghana. This way we will support the development of our infrastructure and economy.
What do you enjoy about the course?
Everything about my course is great. The lecturers have industry experience and they give very practical guidance in the field. I enjoy learning about legal issues and evidence reporting, it's very interesting. I did not used to enjoy studying law back in Ghana, but now I have changed my mind.
What do you think about the campus and the services offered?
The campus is really splendid, it's well-organised and central, with everything within walking distance. I sent a photo of the Campus Heart to one of the other Chevening Scholars and they were very envious!
What is your social life like at Teesside? What do you think of the surrounding area?
I work really hard and so I don't have a lot of free time, but I have made a lot of friends through the church, it's a great community. I go every Sunday.

I have also had the chance to visit Edinburgh, to visit one of the other Chevening scholars, and I have been to London several times, including to a reception for all of the Chevening scholars in the UK.

I also spend some time at a local school, preparing Year 6 students for their SATS. It's very rewarding

Would you recommend Teesside?
Yes, Middlesbrough is a good place to be, and less expensive compared to other UK cities. You can get hands-on experience here as part of your degree, and if you want to study forensic science, the lecturers here have lots of expertise in the field.