Helen Hurry
Helen Hurry discovered her passion for children's books while studying, and it has led her to a successful career.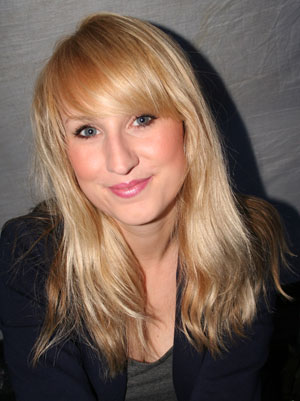 BA (Hons) Graphic Design
What was the course like?
The course involved many different projects, which allowed us to experiment with different media. It was at this time that I realised I had a passion for children's illustration. My tutors helped me to get placements during the summer at Apple Creative Design in Preston and Suburbia/POP magazine in London. This gave me amazing experience and was great for my CV. My tutors also encouraged me to enter the Macmillan Children's book prize competition, and I came joint second in 2008 with my book Hiccups.
What did you do next?
On graduation in 2008 I moved down to London and began saving up to fund my travelling dream. I continued to work on my design portfolio and undertook a design internship at Proud Camden. In 2010 I went travelling to China, Laos, Thailand, Singapore, New Zealand, Fiji, USA and Australia. In Australia I worked for six months at The Powerhouse Museum in Sydney. Back in the UK in 2011 I worked on illustrating my children's book, Peepo! Boo! Who are you? which was published in 2013.
What are you doing now?
I work as a designer at Penguin Books in London. I love children's publishing and would like to stay in this area and work my way up to a senior role. I still enjoy illustrating and am pursuing this in my spare time. My ambition is to be as successful as I can be within children's publishing. Outside of work I enjoy socialising with friends, visiting galleries and design talks and soaking up inspiration from my surroundings of the capital city, enjoying everything it has to offer.