Angelica Avolio
Angelica's passion for nutrition has led to her studying it full-time.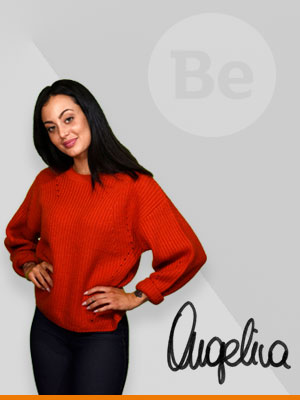 BSc (Hons) Food and Nutrition
I love how passionate the lecturers are and also the fact that many tasks involve group work.
Why did you choose Teesside?
I decided to study at Teesside University because, although I'm from Italy, I was working near the University and I had met students who enjoyed it. I wanted to study nutrition because it is my passion and I want to work in the nutrition industry when I graduate.
What's the best thing about your course?
I love how passionate the lecturers are and also the fact that many tasks involve group work. My favourite module so far has been Cell Biology and Microbiology, I find it very interesting to understand life at a cellular level.
What do you think about the campus?
The services offered by the University are very helpful, student services helped me with a problem with a previous landlord.
What about your social life?
Although I don't go out very often, there are many pubs and clubs to choose from.
I believe life in Middlesbrough is quite laid-back compared to other places, and also living costs are reasonably low.

Are you a member of any clubs or societies or involved in any volunteering programmes?
I volunteer with the University's Health MOT programme, in which students can sign up to have their diet, exercise and lifestyle regularly monitored to signpost any related issues which could impact on their health. It is really helping me to understand what is involved in a job as a nutritionist.
I'm also a mentor and student ambassador for the University, I'm gaining experience of interacting with a range of people. I'm also a member of the pole fitness club, which is a great way to keep fit.

Would you recommend Teesside?
I would definitely recommend Teesside University, in fact I already have. It is a great university, which offers a range of activities and the opportunity to take part in many amazing projects.