Suvechhya Bastola
Suvechhya is from Nepal, Kathmandu.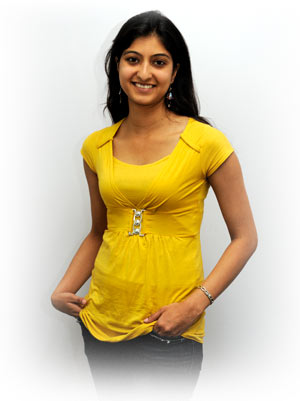 MSc Biotechnology
'It's all about integration here.'
How have you found living in Middlesbrough?
'There's a growing Nepalese student community as well as a large Asian population at the University and in Middlesbrough. As the culture is so different, it was important to share my first few months with other international students. Friends showed me the basics like buying food and travelling around. As well as the many Asian shops, most UK shops have a range of food catering for Asian tastes.'
Did you feel welcome?
'I've been welcomed by the locals at the Hindu temple – it's helped me feel part of the community. It's all about integration here. One of my best friends is Christian so I've been to their church. I met a number of local families there and got to taste real home-cooked British food. Understanding British culture helped me adapt to it.'
How have you made friends?
'It's been easy to make friends with international students from all around the world, not just my home country. I shared my accommodation with two German students and a Thai student. My best friend here is from Thailand – she's finished her course now but we keep in touch through Facebook.'
What was the support like for you?
'The support was there from day one – from being met at the airport through to English language and study skills. The tutors have been outstanding. They've provided support on course and research, as well as personal matters. They understand the pressures of being an international student away from home.'

'I've applied for a post-study work visa – I hope to stay in the UK for two years after I've graduated. Biotechnology is an immerging subject. I've been lucky enough to learn from internationally-renowned lectures who are experts in their fields. The course and teaching has given me a head start in getting a career in this area.'
What was special for you?
'The laboratories are a special place for me. I've studied very hard and it's the place where I've spent most of my time. The labs are very well equipped and a great learning environment. The lecturers have been amazing to work with but it's the technicians and other support staff that provide that extra special something.'

'I achieved a distinction so my parents will be proud. I've become such an independent person, managing my study and my life in the UK. At first they were concerned about me studying away from home but now they're glad I chose Teesside – especially when it was voted the University of the Year.'