Olivier Blanc
Olivier came from France to Teesside to broaden his skills and get international experience.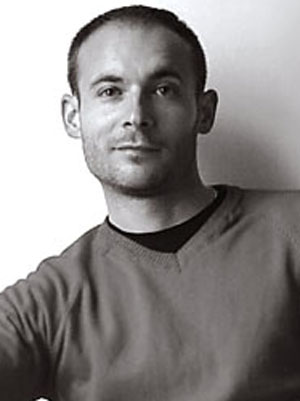 BA (Hons) Industrial Design
'When I came for my interview, I really enjoyed their approach and culture. I felt I would learn a lot.'
What drew you to study at Teesside?
I'm French, and I have a degree in Fine Arts and Architecture from l'Ecole Superieure des Beaux Arts in France. Because I wanted to work in different creative fields I chose to study industrial design to complete my knowledge and, thus be able to work in different areas as a creative person. I always wanted to have an international career and I knew to do this, I had to leave France. I chose Teesside for two reasons. The first was a geographical one. Teesside was far away from France which seemed perfect for a big change of scenery (which I got!). The second reason was the lecturers. When I came for my interview, I really enjoyed their approach and culture. I felt I would learn a lot.
What was the course like?
The course was very good. It was challenging for different reasons and a very enjoyable experience. I also liked the international aspect of the university. I met and become friendly with people from around the world which is a great experience. Nowadays I am still regularly in touch with them. The banter with my English classmates was always good fun.
What are you doing now?
After different creative freelance jobs, working as a gardener in France for a season, and a Masters in Creative Multimedia at Teesside, I landed on my feet to work as a graphic designer and made my way up to a creative director position.
Nowadays I work internationally, as an independent creative designer and illustrator and I really enjoy it. My projects are in the video games industry, fashion, advertising etc. My work has also been published a few times and I have a nice range of 'big name' clients. I exhibit regularly in galleries, and some of my greeting cards can be found internationally in big chain department stores. You can see some of my work at my website, www.ob27.com.
Would you recommend Teesside?
I would recommend Teesside for the international aspect, the location and the atmosphere.