Trio of product designers join Newcastle team
A trio of Teesside University product design graduates have joined the team at an industrial design consultancy in Newcastle.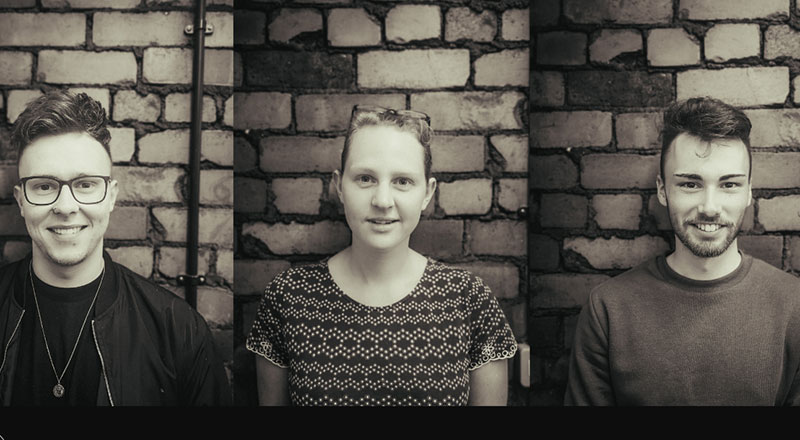 Ben Muir, Joel Robson and Becky Taylor have joined E3Design as junior designers to get involved in new projects. Ben and Joel graduated this summer, while Becky graduated in 2014.
Peter Angus, Technical Director with E3Design, said: 'We had an immediate need for some extra staff and, rather than go through the lengthy process of advertising, we decided to visit the degree shows at universities across the region to check out the new talent.
'The work presented by Ben and Joel at Teesside University set them head and shoulders above the others. We interviewed them within a week and pretty much offered them both the job there and then.
'We had already interviewed Becky, as she had applied directly to us through our website. Becky too showed great understanding of what we were doing and, having had work experience in the toolmaking and design industry, it was a real no-brainer for us.'
He added: 'We have been impressed by their abilities in the last couple of weeks and the level to which they were trained by the University is testament to that. We love giving people a start in life and getting them on the ladder in our very busy design studio gives us great satisfaction as employers.'
We have been impressed by their abilities in the last couple of weeks and the level to which they were trained by the University is testament to that
Joel said: 'Working at E3Design has given me a fantastic opportunity to work alongside industry professionals on a wide range of live projects. It has also continued to expand and refine my skills and knowledge that I was taught at Teesside University while also providing a platform and freedom to apply these within the product design industry.'
Ben said starting work with the company has enabled him to make the transition from graduate to professional, adding: 'E3Design have given me an exposure into real life through working with clients on live projects.'
Becky added: 'I love the staff and how supportive they are. The turnover of new and interesting work keeps my working day engaging and interesting. I've only been at E3Design for a month but I love coming in to see what's next.'
---
Courses
---