School of Science & Engineering news
There are 49 relevant news articles |

RSS feed | Teesside in the news
---
Working towards a career in chemistry
24 August 2016
A chance to experience work in the chemistry research laboratories at Teesside University was offered to potential future students.
---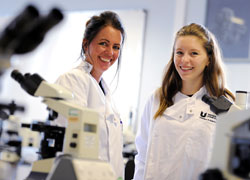 Clearing provides pathway to student success
22 August 2016
A forensic science student is thriving at Teesside University after going through Clearing to study the course she had always dreamed of.
---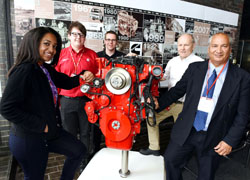 University partnership with local engineering company is driving success
17 August 2016
Students and graduates of Teesside University are reaping the rewards of a partnership with a major engineering firm.
---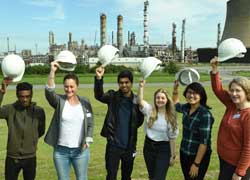 Engineering students get a glimpse into the future
21 July 2016
Engineering undergraduates from Teesside University were given a glimpse into their potential future with one of the world's leading petrochemical businesses during a three-day workshop at SABIC.
---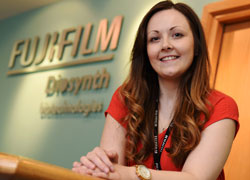 Biological sciences degree leads to industry job for Jess
15 July 2016
Jess McDermott secured a job in the biotechnologies industry before graduating from Teesside University.
---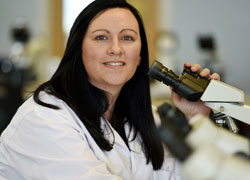 Emma's return to education leads to new career path
15 July 2016
A career break led Emma Peacock on a new career path into forensic research.
---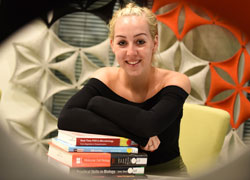 Study leads Lexy on to research path
15 July 2016
Lexy Sarginson plans to follow a career path into reproductive sciences after studying at Teesside University.
---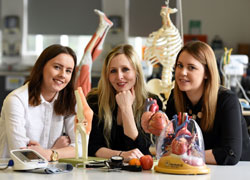 Help to keep students healthy
12 July 2016
Students joining Teesside University this autumn will be offered a 'health MOT' throughout their higher education career.
---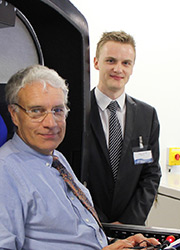 Student triumphs in national competition
08 July 2016
A Teesside University student beat off stiff competition to win an award for the best presentation at a student flight simulator competition.
---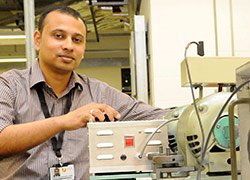 Teesside University lecturer receives award from Renewable Energy journal
24 June 2016
Dr Gobind Pillai, from Teesside University's School of Science and Engineering, has received a prestigious Top Reviewer Award from world-leading journal, Renewable Energy. The journal is produced by the highly-respected academic publishing company Elsevier, whose other publications include The Lancet, Cell, and Gray's Anatomy.   
---
View articles 11 - 20