School of Science & Engineering news
There are 41 relevant news articles |

RSS feed | Teesside in the news
---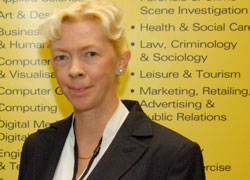 Recognition from the world's oldest active biological society
08 February 2016
A Teesside University academic has been recognised by the world's oldest active biological society.
---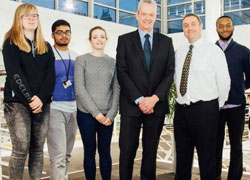 Partnership to support future engineering talent
03 February 2016
Teesside University has partnered with Haden Freeman, which has an office at the Wilton Centre in Redcar, to support future engineering talent.
---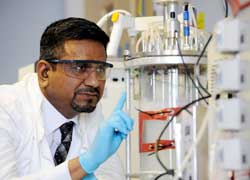 Teesside University's biotech firm TeeGene joins British delegation to New Zealand
01 February 2016
TeeGene Biotech has been selected to take part in a British research and development (R&D) delegation to New Zealand.
---
Legal highs analysed at Teesside University amid concerns about their use in prisons
01 February 2016
The Prison Officers' Association has raised concerns that staff in prisons are being put at risk because of the use of legal highs by inmates.
---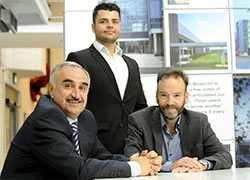 Research project wins major accolade
17 December 2015
A joint research project between Teesside University and a North-East architectural company has been judged one of the best in its field.
---

International boost for innovative Teesside start-up TeeGene Biotech
04 December 2015
A Teesside University spin out company which has developed a ground-breaking way of growing 'soap' from bacteria has been involved in an international project to stimulate the growth of the bio-based economy in North West Europe.
---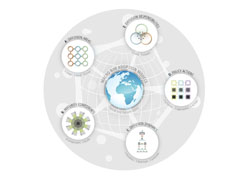 Research will help develop international BIM Initiatives
02 December 2015
An internationally-leading research collaboration, involving a Teesside University academic, will help policy makers around the world achieve higher productivity within their construction industries.
---

Placement pay off
01 December 2015
Returning placement students from the School of Science & Engineering recently delivered a series of presentations to peers, academics and employers.
---

Students engineer a bright future
01 December 2015
Engineers of the future visited Teesside University to discover more about this varied subject while working alongside academics to investigate different materials.
---

Engineering projects progress students' studies
30 November 2015
Students just one year into their academic studies have been learning about engineers contribution to society, while third year students have been recognised for their creativity.
---
View articles 11 - 20