School of Science & Engineering news
There are 48 relevant news articles |

RSS feed | Teesside in the news
---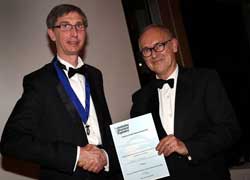 Lifetime achievement award for Teesside University lecturer
21 October 2016
A Teesside University lecturer has been recognised with a prestigious honour for his contribution to the engineering profession.
---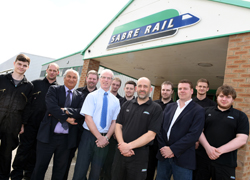 University partnership keeps engineering company on track to success
17 October 2016
The skills and training offered by Teesside University are helping an engineering company keep its workforce on track for success.
---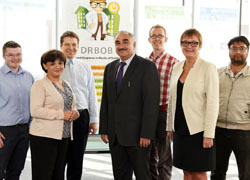 University research could herald new energy management solutions
30 September 2016
Teesside University is to lead a pioneering multi-million pound EU research project into how blocks of buildings can use intelligent electricity systems to maximise energy efficiency.
---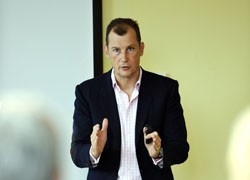 'Have fun and export', business leaders told
29 September 2016
The region's business leaders have been encouraged to 'just do it' when it comes to innovating and exporting their goods.
---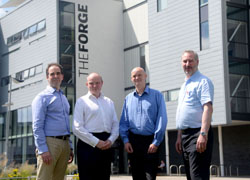 University research partnership is helping an SME take off
16 September 2016
A research partnership with Teesside University has helped a North-East SME develop technology for aerospace.
---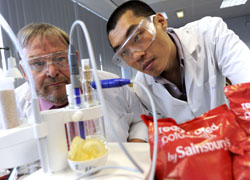 A new degree to meet the needs of the food and drink industry
09 September 2016
A new degree designed to develop the next generation of food engineers has been launched at Teesside University.
---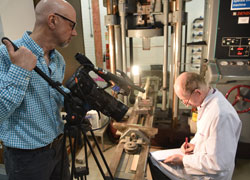 Teesside academic's expertise gives flying start to BBC show
02 September 2016
Teesside University expertise is set to feature in a BBC series about an ambitious project to create and fly a replica of an historic aircraft.
---
Working towards a career in chemistry
24 August 2016
A chance to experience work in the chemistry research laboratories at Teesside University was offered to potential future students.
---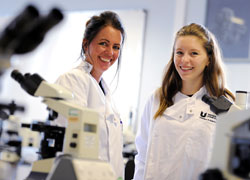 Clearing provides pathway to student success
22 August 2016
A forensic science student is thriving at Teesside University after going through Clearing to study the course she had always dreamed of.
---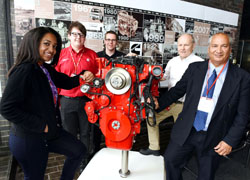 University partnership with local engineering company is driving success
17 August 2016
Students and graduates of Teesside University are reaping the rewards of a partnership with a major engineering firm.
---
View articles 11 - 20