School of Science & Engineering news
There are 44 relevant news articles |

RSS feed | Teesside in the news
---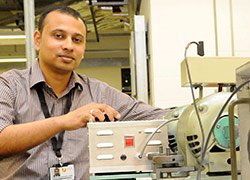 Teesside University lecturer receives award from Renewable Energy journal
24 June 2016
Dr Gobind Pillai, from Teesside University's School of Science and Engineering, has received a prestigious Top Reviewer Award from world-leading journal, Renewable Energy. The journal is produced by the highly-respected academic publishing company Elsevier, whose other publications include The Lancet, Cell, and Gray's Anatomy.   
---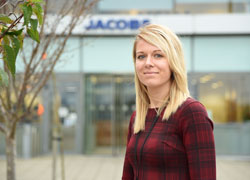 Prepare your future path at Teesside
01 June 2016
Jasmin Gibson has been forging a career in engineering after graduating from Teesside University.
---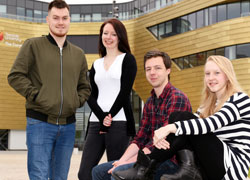 Students satisfied with survey results
26 May 2016
Completing a survey about their time at Teesside University has left students very satisfied with the result.
---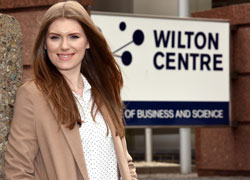 National recognition for Teesside chemistry student
24 May 2016
Chemistry student Megan Todd has been nominated for a national accolade in recognition of her work.
---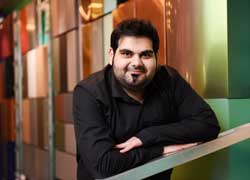 Research helping to make an impact at North East business
16 May 2016
A North East company is future-proofing its business thanks to cutting edge research with Teesside University.
---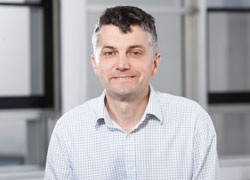 Dean at the helm helping to steer continued success
16 May 2016
Professor Stephen Cummings, who took the helm of the University's School of Science & Engineering earlier this year, has brought with him a wealth of experience and expertise.
---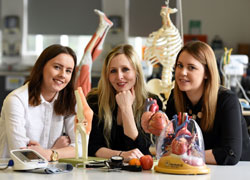 Help to keep students healthy
13 April 2016
Students joining Teesside University this autumn will be offered a 'health MOT' throughout their higher education career.
---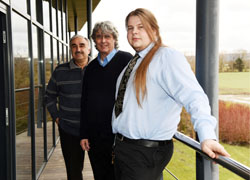 Research partnership helping business explore new technologies
08 April 2016
A firm of architects is embracing new technologies and working practices thanks to a research partnership with Teesside University.
---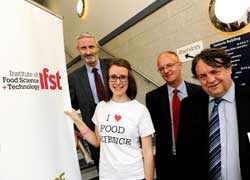 Hunt for the best young food scientist
07 April 2016
Teesside University is hosting the final of a prestigious competition to find the region's top young food scientist.
---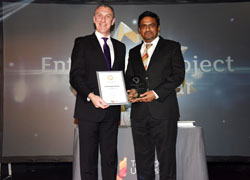 Success for University biotech firm TeeGene's networking trip to New Zealand
01 April 2016
A Teesside University spin-out company has developed a number of collaborative working opportunities in New Zealand after being chosen to take part in a British research and development (R&D) delegation.
---
View articles 11 - 20